Town of Stratham Select Board Newsletter 5-5-23
May 5th Select Board Newsletter
Dear Stratham Residents,
Please read below for news and notes from the Town of Stratham. In this edition:
Great Bay Food Truck Festival - This Saturday
Covid19 Clinic - May 9th
Annual Clean-Up Stratham Day
Public Hearing on Community Power
Clerks Corner & Municipal Clerks Week
Stories of the Portsmouth Naval Prison Program
Water Testing Workshop Results
Stratham Memorial School Wellness Walk & School Board Meeting
Thank you Liberty Mutual Volunteers
Transfer Station Reminders
Staff Update
Please remind your neighbors about this resource for keeping on top of information from the Town. To sign-up for these updates and other notifications, please visit this section on our website and check the "Select Board" box under News and Announcements.

The Select Board
Michael Houghton, Chairman Allison Knab, Vice-Chair Joe Anderson

GREAT BAY FOOD TRUCK FESTIVAL
Join us on Saturday, May 6th and enjoy over 25 food trucks, lawn games, live music and family fun. This event was sold out last year, so get your tickets today! Click here for details and to register.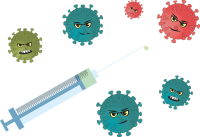 COVID19 VACCINE CLINIC COMING TO STRATHAM
The CDC released new guidance stating that immunity to the COVID19 virus wanes over time and if an individual has not had a COVID19 vaccine since September of 2022, then they are due. Stratham will be hosting a vaccine clinic on Tuesday, May 9th from 10:00 to 2:00 at the Municipal Center, 10 Bunker Hill Ave. No registration is necessary; walk-ins are welcome. Flyer here.

CONSERVATION COMMISSION SPONSORS STRATHAM ANNUAL CLEAN-UP DAY
Please come help pitch in to clean up your community during this fun, family-friendly event! We will be meeting on Saturday, May 13, at the Scamman Pavilion (located near the playground) at Stratham Hill Park from 9 to 12 pm. Volunteers are asked to come to the Pavilion to pick-up bags and materials and indicate the location they will be working at (or get assigned one not taken). Lunch and refreshments will be provided. E-mail planning@strathamnh.gov with questions.

PUBLIC HEARING ON COMMUNITY POWER TO BE HELD - May 25th
As readers may recall, the Stratham Energy Aggregation Committee (EAC) was created to explore the introduction of Community Power in Stratham. The EAC is holding its first public hearing to introduce the concept and process for joining the 14 NH communities that have recently started programs resulting in energy savings for their residents. The public hearing will be held on May 25, 2023 at 7:00 pm at the Municipal Center.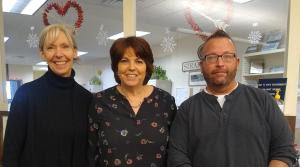 CLERK'S CORNER
2023 1st Half Property Tax Bills: Tax bills will be sent out on Monday, May 8th with a due date of Monday, July 3rd.

Meet our 2023 Top Dog and Runner-Up of Stratham: Luna is our Top Dog and Pebbles is our Runner-Up. Congratulations! The winners were picked by computer generated random draw of 1,333 currently registered dogs in Stratham. We look forward to next year's contest! We still have 172 dogs that remain unregistered. As a reminder dogs were due to be licensed by April 30th. The month of May is the grace period; late fees will go into effect June 1st. Please click here to conveniently register your dog online. Thank you for registering your dog(s) on time.


Luna - Top Dog Pebbles - Runner Up

MUNICIPAL CLERKS WEEK
In recognition of the vital services they perform and their dedication to serving the community, we join Governor Sununu in recognizing April 30th - May 6th as Municipal Clerks Week. We greatly appreciate the effort and hard work of Stratham's own municipal clerks, who make us proud all year long. Thank you Deb, Jim and Lisa.

LIBRARY HIGHLIGHT: The Castle: Stories of the Portsmouth Naval Prison
Producer Neil Novello will present a combination of historic photos and video clips from his documentary: "The Castle: Stories of the Portsmouth Naval Prison," the definitive history of the Navy's only maximum security prison in the world. Monday, May 8 from 6:00—7:30 pm. Read more and register here.
RECAP OF NATIONAL LIBRARY WEEK
We want to congratulate the Wiggin Memorial Library on robust participation at their great Library week events. For a summary of the activity and fun, please see their newsletter.

WATER TESTING WORKSHOP - THE RESULTS ARE IN!
Water quality results are being sent to residents who participated in the Private Well Workshop held in February. A total of 276 households participated in the free sampling event sponsored by the Seacoast Private Well Initiative. This represents about 13% of Stratham's residential properties! Thank you to our residents who participated! Residents who attended the workshop received sample bottles which they returned to Town Hall on their scheduled date. If you were one of the last sample dates (March 28 and April 4), you should receive your results by email very soon. If you were not able to participate, the Building and Planning Office has bottle kits available from Absolute Resource Associates in Portsmouth. The lab charges $180 to analyze the samples (PFAS testing and radon are not included in that cost). See more information about that and find other fact sheets on drinking water on the Planning Department's web page at Drinking Water Info for Private Well Owners | Town of Stratham NH. The NH Department of Environmental Services recommends testing private wells annually for bacteria and nitrate and every 3 to 5 years for other parameters.




STRATHAM MEMORIAL SCHOOL WELLNESS WALK
On Tuesday, May 9th, the Stratham Memorial School will host its annual wellness walk beginning at 1:30 pm. Traffic surrounding Gifford Farm Road may be impacted for a brief time.

The May Stratham Memorial School Board Meeting will be held at 39 Gifford Farm Road, on Wednesday May 17, 2023 at 6 pm. The agenda will be posted a week prior on the district website. If you can't attend the meeting in person, watch the recording here Blue Hawk Media


THANK YOU LIBERTY MUTUAL VOLUNTEERS
On Tuesday, May 2nd, in the pouring rain, approximately 20 volunteers from Liberty Mutual helped complete various projects at Stratham Hill Park. They raked up leaves and sticks and repainted the interior of the concession stand. We are grateful for the time and effort these volunteers put in to make our park more beautiful. Thank you Liberty Mutual volunteers!




TRANSFER STATION REMINDERS
With spring construction project happening around the home, we'd like to take a minute to remind you we do not accept concrete/rubble. Click here to see what other items are not accepted at the transfer station.


Saving money by doing your own oil change? The Town encourages Do-It-Yourself oil changers to bring your discarded oil to the Transfer Station as a safe place to dispose of it. The Highway Department heats 75% of the Highway Department facility with used oil.
Types of oil accepted:
We DO NOT accept antifreeze


STAFF UPDATE: MARK CONNORS
We are excited to share that Town Planner Mark Connors has been promoted to the position of Director of Planning and Community Development. In addition to his planning duties, Mark will assume the supervision of the building inspection and code enforcement functions as part of his new role. In addition, Mark will be continuing his pursuit of many special projects in line with the Town's Master Plan priorities.
Mark has made many significant contributions to the town planning function and related community planning efforts in his time here and we look forward to his continued service, energy and enthusiasm for this important work. Congratulations Mark and thank you!

Want to provide us with your feedback?
Please click here to reach out to each member of the Select Board.
Please click here to e-mail the Town Administrator.