Stratham Select Board Updates 5/19/2023
May 19th Select Board Newsletter
Community Power Public Hearing May 25th 7:00 p.m. at Municipal Center

Dear Stratham Residents,

Please read below for news and notes from the Town of Stratham. In this edition:
Public Hearing on Community Power - May 25th
Public Works Week - May 22-26
Memorial Day Ceremony - Monday May 29th
Trash & Recycling Pick Up - Memorial Day Delay
Clerks Corner
Congratulations to our newest Advanced EMTs!
Staffing Opportunities
Select Board Meetings - Changes to Summer Meetings
Please remind your neighbors about this resource for keeping on top of information from the Town. To sign-up for these updates and other notifications, please visit this section on our website and check the "Select Board" box under News and Announcements.

The Select Board
Michael Houghton, Chair Allison Knab, Vice-Chair Joe Anderson
PUBLIC HEARING ON COMMUNITY POWER TO BE HELD - May 25th
As readers may recall, the Stratham Energy Aggregation Committee (EAC) was created to explore the introduction of Community Power in Stratham. You can learn more about Stratham and Community Power here. The EAC is holding its first public hearing to introduce the concept and process for joining the 14 NH communities that have recently started programs resulting in energy savings for their residents. The public hearing will be held on May 25, 2023 at 7:00 pm at the Municipal Center.



NATIONAL PUBLIC WORKS WEEK: MAY 21- 27, 2023
National Public Works Week is observed during the third full week of May to recognize the importance of public works in our society. The week-long observation also sheds light on the brave and essential role that the public works employees play in our lives including here in Stratham. From sanitation, to parks, our roadway infrastructure above and below ground, and getting us all through those long winters our public works team is indispensable. We want to thank Director Nate Mears and his team including Doreen, Jason, Jenn, Trevor, Chuck, Garrett, Jim, and Bob for the work they do year round. Thank you Stratham DPW.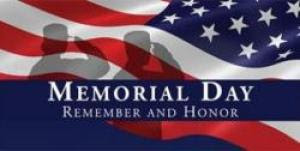 MEMORIAL DAY CEREMONY
Stratham's Memorial Day Parade and Ceremony will take place on Monday May 29. The Parade begins at 1:30 p.m. and the ceremony will begin immediately following (at approximate 1:45 p.m.) in the Veterans Memorial Garden at Stratham Hill Park. The Stratham Volunteer Fire Department will also be holding a ceremony at 12:00pm at the Stratham Fire Station.
Details for parade viewers and participants can be found at the bottom of this newsletter.
TRASH & RECYCLING PICK UP
Trash and recycling pick up will be delayed by one day the week of Memorial Day. If your pick up is usually on Tuesday, it will be on Wednesday that week, Wednesday's pick up will be on Thursday, etc. If you have any questions, please call Jenn Schaaff at 603-772-5550.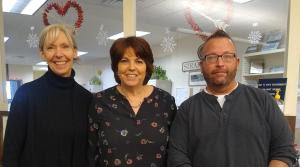 CLERK'S CORNER
Tax bills were mailed out to all property owners on Tuesday, May 9th . You can check your property taxes on the NH Tax Kiosk as well.
Property taxes can be paid online and ACH & Credit Card options are available for payment. Credit Cards or ACH payments over the counter for property taxes cannot be accepted. However, you may pay with either check or cash over the counter.
If you have not registered your dog(s), please do so by May 31st to avoid additional fees.
We expect a busy election year in 2024. If you are not sure if you are registered to vote in Stratham OR what your party affiliation is, you can conveniently check via the New Hampshire Secretary of State's website
If you find you are not registered to vote OR need to change your party affiliation, please stop by. If you are a first time voter in New Hampshire, we will need to see a driver's license, birth certificate OR passport and proof of residency.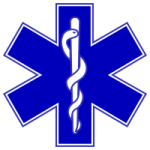 CONGRATULATIONS TO OUR NEWEST ADVANCED EMTS
Please join us in congratulating our newest AEMTs - Matt Bartel and Drew Vanderslice, who passed their practical on Monday, May 8th. What is most impressive is that these two guys have challenging jobs, families, and covered calls while attending class, clinicals, studying, test taking and the practical. Well done, both of you. Welcome to the A team!




STAFFING OPPORTUNITIES
As you know, the Town of Stratham is served by a dedicated and skilled staff. However, Stratham as an employer is not immune to the trends in the labor market that have impacted many businesses and those seeking to access services in almost every facet of life. We are currently down seasonal staff and full-time staff in our Department of Public Works, and have other openings we are looking to fill. While we are working hard to minimize disruptions in service, you may see some and we ask for your patience. We also ask for your referrals of service-oriented individuals looking to join our wonderful community. Our open positions listing can be found here. Thank you!

UPCOMING SELECT BOARD MEETING DATES
Due to scheduling conflicts, a few of the summer meeting dates of the Select Board are being adjusted. Please note, the Board meets the first and third Mondays of each month. However, in July and August, the Board will hold meetings on these dates: Monday July 10, 2023; Monday July 31, 2023; and August 14, 2023. In keeping with recent past practice, there will only be a second meeting in August if needed.
Memorial Day Parade and Ceremony Details
Stratham will honor Memorial Day with a parade at 1:30pm that marches from Jack Rabbit Lane, east onto Portsmouth Ave, to Stratham Hill Park. We invite Stratham residents, clubs, organizations, and youth athletic teams to participate. Children may walk or ride their bikes in the parade. Red, white and blue decorations and costumes are encouraged! Those planning to march should line up in the field inside the Jack Rabbit entrance to SHP beginning at 1pm and be in place no later than 1:15pm. Owners of antique vehicles are also invited to drive in the parade. Vehicles should enter the second driveway on the left on Jack Rabbit Lane, bear right at the 4-H barn, and stage in the designated area for Parade Vehicles. Map here
Memorial Day Ceremony: The ceremony will begin immediately following the parade at the Veterans Memorial Garden at Stratham Hill Park at approximately 1:45pm. The featured speaker at the ceremony will be Dr. Cindy Dominguez, who served on the Board of Deacons at Stratham Community Church for 7 years. She is the Principal Cognitive Scientist at The Mitre Corporation, a graduate of the United States Air Force Academy, and proud veteran of the Air Force. The laying of the wreath will be done by Colonel William Davis, Director of Staff – Air, Joint Force Headquarters in New Hampshire and former Vice Commander of the 157th Air Refueling Wing at Pease Air National Guard Base. Participant info and schedule here.
Parking Information: Observers and Parade Participants should park in the field at the end of Jack Rabbit Lane. There will be no parking on Jack Rabbit Lane or on the parade route area on Portsmouth Ave. The Stratham Hill Park main parking lot should be reserved for anyone who might have difficulty traveling from Jack Rabbit Lane to the park.
Stratham Volunteer Fire Department Ceremony: The Stratham Volunteer Fire Department will also be holding a ceremony at 12:00pm at the Stratham Fire Station to honor Memorial Day.