Stratham Select Board Newsletter September 8, 2023
September 8th Select Board Newsletter
Dear Stratham Residents,
Please read below for news and notes from the Town of Stratham. In this edition:
9/11 Memorial Dedication
3rd Annual First Responder Fall Classic Golf Tournament
Stratham Memorial School Board Meeting
Historical Society Presentation
Welcome to our new Fire Inspector, Jeff DiBartolomeo
Clerk's Corner
We're Hiring
Household Hazardous Waste Collection Day
Please remind your neighbors about this resource for keeping on top of information from the Town. To sign-up for these updates and other notifications, please visit this section on our website and check the "Select Board" box under News and Announcements.

The Select Board
Michael Houghton, Chair Allison Knab, Vice-Chair Joe Anderson
9/11 MEMORIAL DEDICATION
On Sunday, September 10th at 11:00 am, the Stratham Fire Department will hold a 9/11 dedication ceremony for the new 9/11 memorial (which includes a piece of steel from the Twin Towers that fell that day) built as an Eagle Scout Project by Eagle Scout Tyler Denton this past spring. It is being officially dedicated prior to 9/11 so that it can be a place for all to come and remember the sacrifices made on September 11, 2001. The event will start at 11 am with some time to see the monument followed by a motorcycle charity ride-by put on by the Patriot Riders of America, NH Chapter (an organization that raises funds for organizations that help veterans, military and first responders in need). After the ride-by is complete, we will officially dedicate this monument. The public is welcome to attend. For details, click here.

3rd ANNUAL FIRST RESPONDER FALL CLASSIC GOLF TOURNAMENT
Please support your First Responders by participating in the 3rd Annual First Responder Fall Classic Golf Tournament. This event will be held on Thursday, October 5th at the Golf Club of New England. There are still spots left for player participation or sponsorship opportunities! View the flier here.







STRATHAM MEMORIAL SCHOOL BOARD MEETING
We hope you can join us! The September Stratham Memorial School Board Meeting will be held at 39 Gifford Farm Road, on Wednesday September 20, 2023 at 6 p.m. The agenda will be posted a week prior on the district website at www.sau16.org. If you can't attend the meeting in person, watch the recording here Blue Hawk Media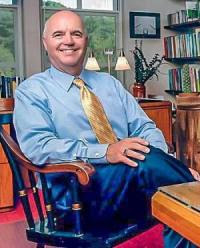 HISTORICAL SOCIETY PRESENTATION
Monday, September 11 to be held at the Stratham Municipal Center, 10 Bunker Hill Avenue: At 7 pm, we welcome back John Wingate Seavey, Professor Emeritus from UNH, to share photos, artifacts, heirlooms and research on his great grand uncle Joseph Charles Augustus Wingate. JCA Wingate was a grandson of Paine Wingate and the tenth child of John Wingate and Sally Piper. He grew up in Stratham and later bought the house and a portion of Paine Wingate's farm. JCA Wingate was a farmer before becoming a lawyer and a diplomat. He twice served the United States as Consul to China in the latter half of the 19th century. You can only imagine what China and traveling to China might have been like at that time. John Seavey will provide eye-opening details of the day.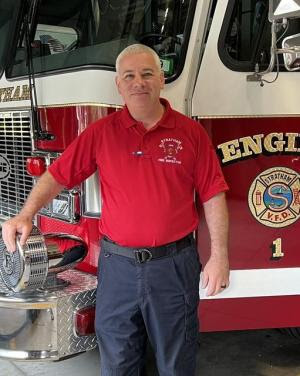 WELCOME TO OUR NEW FIRE INSPECTOR, JEFF DIBARTOLOMEO
Please join us in welcoming Jeff DiBartolomeo as Stratham's new Fire Inspector. Jeff will develop and maintain this new part time position created to manage fire inspections/code enforcement and education with our businesses and residents in Stratham. Jeff comes to us with a wealth of experience having served as a full time Fire Lieutenant and Fire Inspector for the Rye Fire Department until his recent retirement from full time service. He will be the primary point of contact for fire code enforcement and inspections and will be visible regularly interfacing with our businesses to assist them with maintaining compliance with state and local fire code. We are very happy to have Jeff as part of the team at Stratham Fire! Welcome Jeff!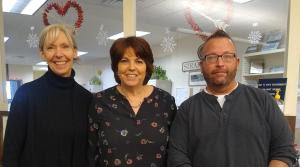 CLERK'S CORNER
Are you a registered Stratham voter and interested in assisting with the upcoming 2024 elections? We need your help! Please email the Town Clerk at dbakie@strathamnh.gov It's going to be a busy year!
Supervisors of the Checklist are meeting on Tuesday, 9/12 @ 10:30 in the Land Use Room.
The State of New Hampshire has begun collection of an Electric Vehicle Surcharge, please visit the Town Clerk's page for more information.

STAFFING OPPORTUNITIES
As you know, the Town of Stratham is served by a dedicated and skilled staff. However, Stratham as an employer is not immune to the trends in the labor market that have impacted many businesses and those seeking to access services in almost every facet of life. We are currently down seasonal staff and full-time staff in our Department of Public Works, and have other openings we are looking to fill. While we are working hard to minimize disruptions in service, you may see some and we ask for your patience. We also ask for your referrals of service-oriented individuals looking to join our wonderful community. Our open positions listing can be found here. Thank you!

HOUSEHOLD HAZARDOUS WASTE COLLECTION DAY
The 2023 Exeter HHW Collection is scheduled for Saturday, October 21 from 8:00am to 12:00pm. Like recent years, preregistration is required. There is a $15 registration fee to help offset the cost of the event.
• Preregistration is required. (30 minute time slots)
• Survey must be completed before registering.
• One ticket per household, however you may carpool with other households.
• Please arrive during your 30 minute registered time slot to minimize delay.
• Please adhere to waste limits and eligible types of waste.
Here is the survey and registration. View the flyer here.