Stratham Select Board August 25th Newsletter
August 25th Select Board Newsletter
Dear Stratham Residents,
Please read below for news and notes from the Town of Stratham. In this edition:
Trash & Recycling Delay in Pick Up
Household Hazardous Waste Collection Day - Oct. 21
911 Memorial Ceremony
Clerk's Corner
Stratham Historical Society Presentation
Wiggin Memorial Library Events
Please remind your neighbors about this resource for keeping on top of information from the Town. To sign-up for these updates and other notifications, please visit this section on our website and check the "Select Board" box under News and Announcements.

The Select Board
Michael Houghton, Chair Allison Knab, Vice-Chair Joe Anderson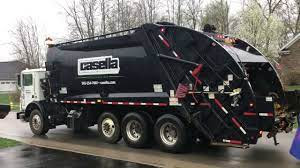 DELAY IN TRASH & RECYCLING COLLECTION
Due to Labor Day, trash and recycling pick up will be delayed by one day. If your pick up is usually on Tuesday, it will be on Wednesday, etc. If you have any questions, please call Jenn Schaaff at 603-772-5550. View the Casella calendar here.


HOUSEHOLD HAZARDOUS WASTE COLLECTION DAY
The 2023 Exeter HHW Collection is scheduled for Saturday, October 21 from 8:00am to 12:00pm. Like recent years, preregistration is required. There is a $15 registration fee to help offset the cost of the event.
• Preregistration is required. (30 minute time slots)
• Survey must be completed before registering.
• One ticket per household, however you may carpool with other households.
• Please arrive during your 30 minute registered time slot to minimize delay.
• Please adhere to waste limits and eligible types of waste.
Here is the survey and registration. View the flyer here.

911 MEMORIAL CEREMONY
On Sunday, September 10th, the Stratham Fire Department will be holding a dedication ceremony for the new 9/11 Memorial built by Eagle Scout Tyler Denton this past spring. The event will start at 11 am with some time to see the monument followed by a motorcycle charity ride-by event put on by the Patriot Riders of America, NH Chapter who has asked Stratham to be part of this event that raises funds for organizations that help veterans, military and first responders in need. This will take place at 11:30 am to about 11:40 am. A short dedication ceremony will then be held to officially dedicate this monument which includes a piece of steel from the Twin Towers that fell that day. We hope that this will be a place for all to remember the sacrifices that were made that day, September 11, 2001.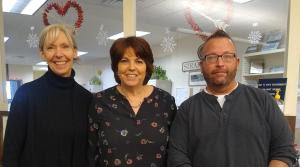 CLERK'S CORNER
Are you headed off to college soon or headed south for the winter months? Did you know that you can renew OR inspect your motor vehicle 4 months in advance?

Are you a registered Stratham voter and interested in assisting with the upcoming 2024 elections? We need your help! Please email the Town Clerk at dbakie@strathamnh.gov It's going to be a busy year!


STRATHAM HISTORICAL SOCIETY PRESENTATION
Monday, September 11 at 7:00 pm in Room A, Stratham Municipal Center
UNH Professor Emeritus John Wingate Seavey will share photos, stories and heirlooms from research on his great granduncle Joseph Charles Augustus Wingate. JCA Wingate was a farmer, lawyer and United States Counsul to China. He inherited Paine Wingate's farm that once stood next to the fabulous old barn at 2 Emery's Lane. After the house was lost to fire, he built the house currently on that site.
Learn more about the Historical Society and its upcoming programs here.


Upcoming Monday Movie Matinees at the library!
80 for Brady - Monday, August 28 @ 1pm
Kick off the football season with this fun flick inspired by the true story of four best friends living life to the fullest. Join Lily Tomlin, Jane Fonda, Rita Moreno, Sally Field as they take a wild trip to the 2017 Super Bowl LI to see their hero Tom Brady play.
Rating: PG-13 | Genre: Comedy | Runtime: 1h 38m
United 93 - Monday, September 11 @ 1pm
On Sept. 11, 2001, terrorists seize control of United Airlines Flight 93 and three other planes. As realization of the imminent horror dawns on passengers, crew and loved ones on the ground, the courageous acts by those held hostage in the air count down in actual time. Stay after the film for a group discussion about the movie, where you can share your memories and thoughts on 9/11 then and now, 22 years later.
2006 | Drama | Rating: R | Runtime: 1h 51m