Alnoba Events: Ballet Misha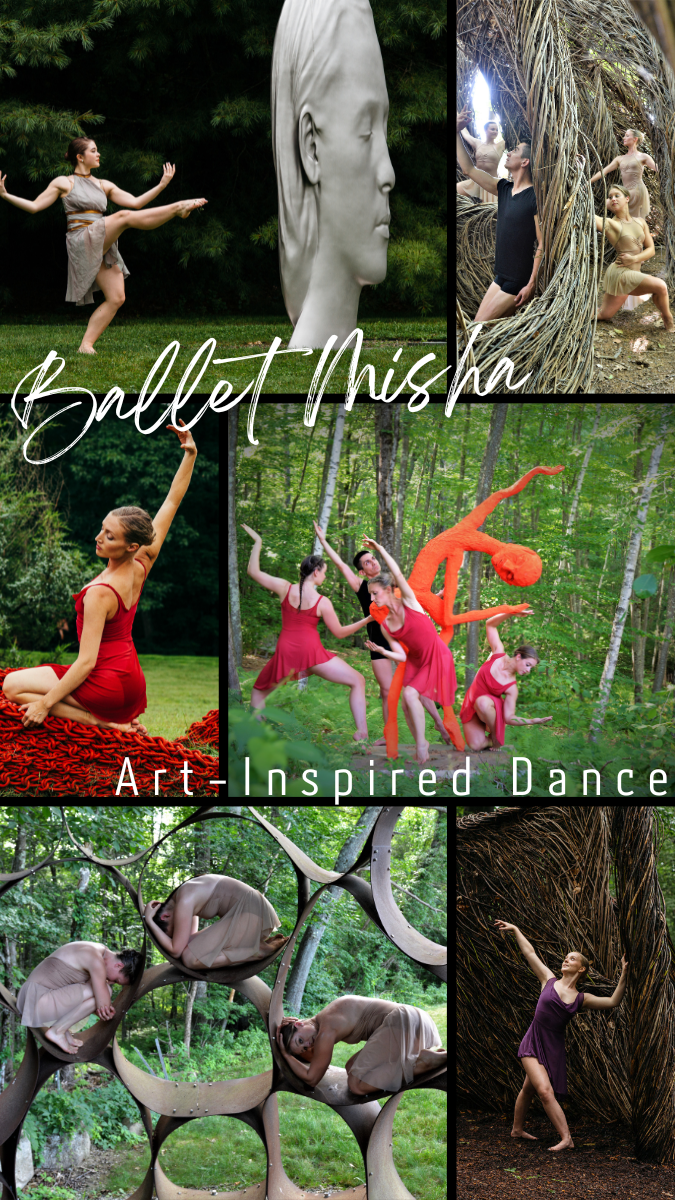 "Ballet Misha is the most exciting thing to happen to the NH art scene in a long time!" ~ B.E.
Ballet Misha: Art-Inspired Dance
Thursday, June 1st at 5:00pm & 6:30pm
Come see Contemporary Dance and Modern Art collide! Ballet Misha's remarkable dancers will perform on, in and around our extensive and impressive sculpture collection displayed on our breath-taking grounds. Wander our amazing landscape filled with art, nature and dancers on a self guided tour. We have two time slots available!
About Ballet Misha

Ballet Misha is a non-profit professional performing dance company located in Manchester, NH, and founded by Amy Fortier in 2008. They are one of the only dance companies in the state with professional adult dancers. Visit their website to learn more.

Check out this teaser video of their performance from last year!
Upcoming Original Art Tour dates:
Tuesday, June 6, 10:00 AM
Our 600 acre forest is home to an eclectic, international collection of outdoor art that will leave you breathless. From stunning sculptures, to thought-provoking installations, our art tours offer a unique opportunity to explore the intersection of nature and creativity. We have work from big name artists, such as Allan Houser, John Lopez, Andy Goldsworthy, Patrick Dougherty, and so much more. Bring a loved one, or try something new for yourself!